Taking the pain out of logging hours of rest. This stand alone module enables crew and officers to rapidly log their hours from any device or location. The simple design means minimal set up, no download or training.
Enter times over multiple days
Preset templates for standard working days
Copy / Paste days or weeks for quick duplication
In page alerts immediately show non compliance
Sign Off locks the records from editing.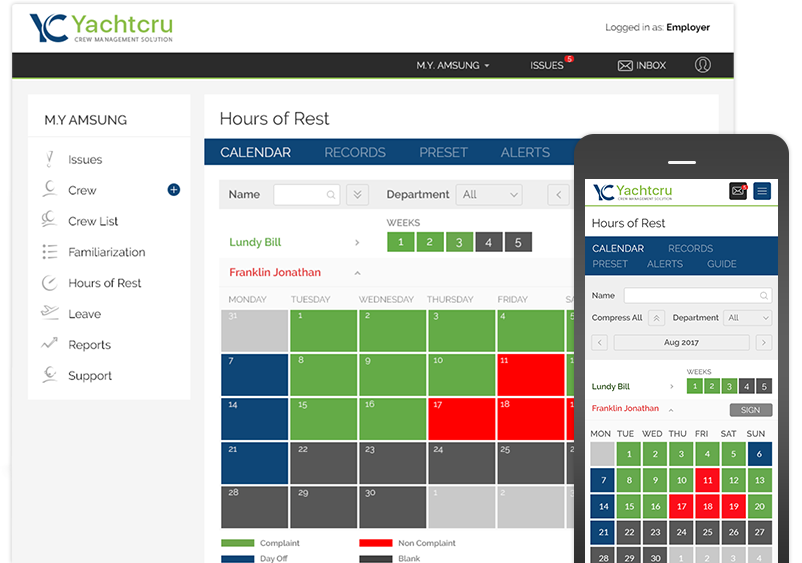 Officers can monitor the entire crew rest status from a single page. If a non compliance occurs both the crew member and the Officers are notified immediately. The comments section allows notification of corrective action.
View All crew from a single page
Filter by Department
Quickly see non compliant days
Add comments for corrective action
Once crew members have signed off their hours and notified the authorised officer, it is a simple matter for the officer to countersign and reviewing any comments relating to nonconformities.
Digital signatures. 
Review the months comments 
Countersigned months are non-editable 
A Paper or Paperless audit trail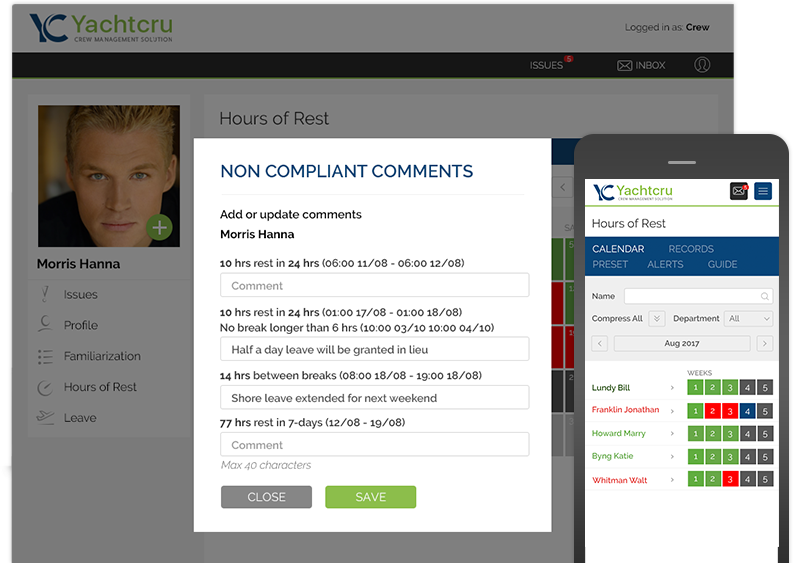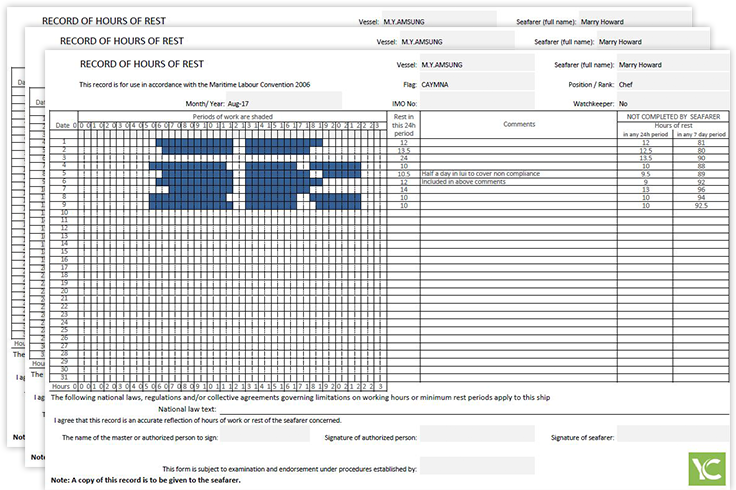 At the end of the day all that matters is that compliant records are filled out, checked, signed and downloaded in good order.
Crew have access to their own records
Download all the records for a month with one button
Built to comply with the Maritime Labour Convention 2006
The Hours of Rest Module can be used separately or in conjunction with our other modules.
Add a User 
Manage User access Levels 
New User receive a Welcome email 
Grant access to Shore side Management
There's nothing better than hands-on experience. Book a demo or take our 30 day free trial!