Crew Certificate Tracking
Get visibility on all your crew's certification in one place. Set your yachts Safe Manning Document requirements per position. The system will notify you 30 and 60 days prior to the expiry date as well as for any missing certificates. Our Issue tracking log ensures nothing slips through the cracks.
Set your requirements by position
Reduce admin with Crew Self-Serve
Issue list ensures nothing gets missed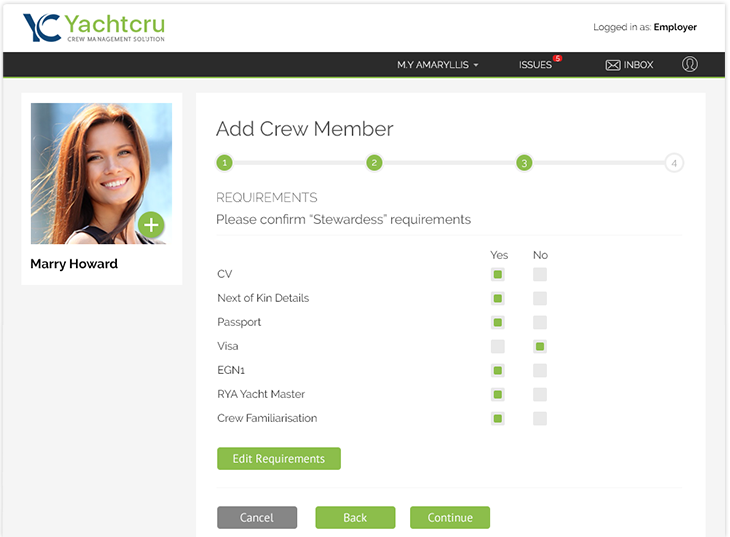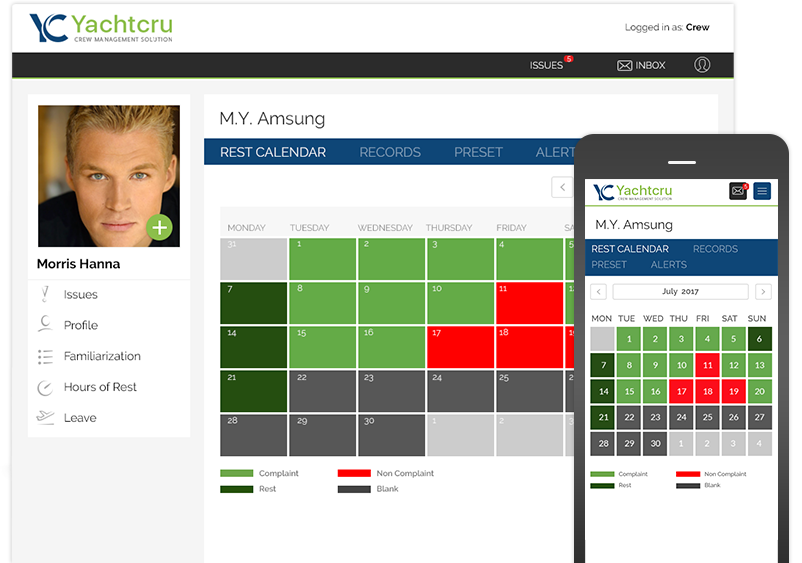 Hours of Rest (coming soon)
Effortlessly log hours over multiple days or from previously saved templates. Alerts ensure that Crew maintain their records and that Officers are notified of any non compliance or late entry. A rapid comments check and digital sign off, makes generating and printing the month reports a 5 min job. Built to comply with the Maritime Labour Convention 2006.
Enter data in seconds
Rapid sign off and monthly records download
Works across any device, no installation required.
Learn More
Familiarization (Coming soon)
Ensure that all your crew are up to date with their familiarization and training. How? Set the requirements in the system and any new joiner will be notified of the Open Issue. Complete the familiarization record and the Issue automatically disappears. Need to have familiarization repeat no problem.
Add your yachts Familiarization titles
Set requirements indvidually or for All
 Search completed records by title or person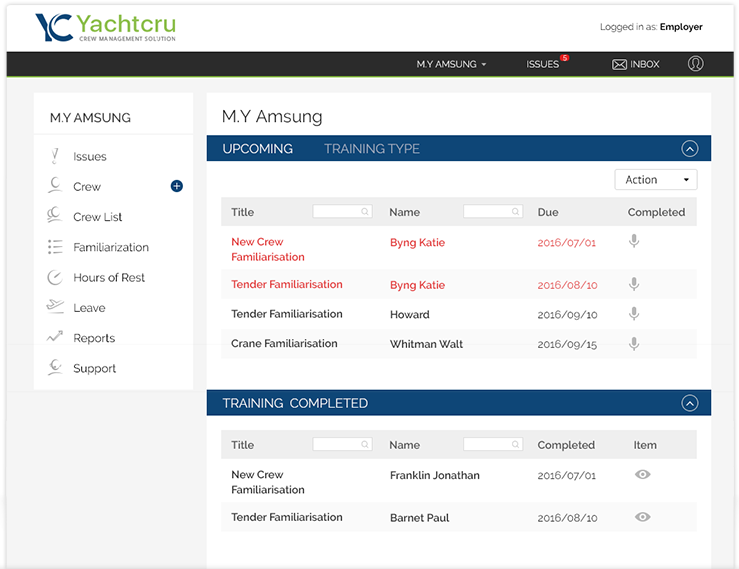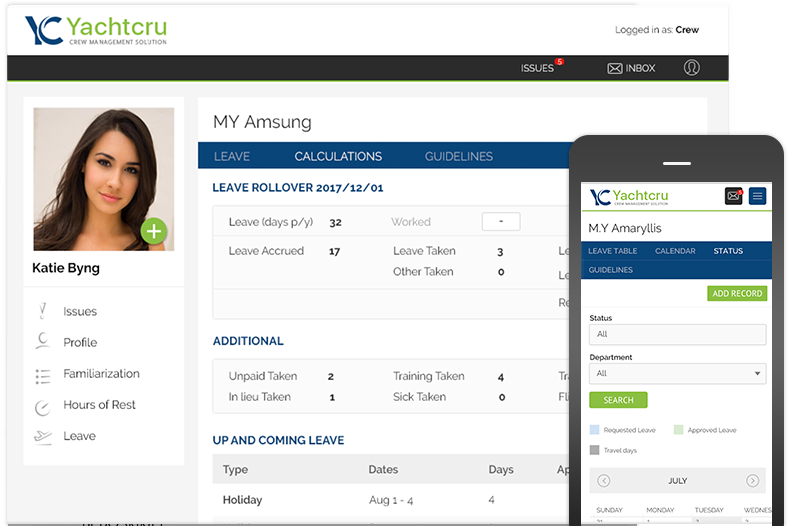 Leave Management (Coming soon)
Simplify your leave management process. Yachtcru, handles requests and approvals digitally, Enabling you to record and monitor all types of leave across your fleet, vacation, training or sick days
 Set approvals for team leaders, captains and managers
Clearly shows leave calculation
Plan crew leave through Calandars and reprots.
Quick. Precise. Effective. Yachtcru's reports make it easy to create detailed reports on almost any data in the system with just a few clicks. Goodbye compiling endless sheets, hello efficient data management Learn more
It starts with setup. Our data managers will take your crew data and spreadsheets, migrate them into the Yachtcru system and have you up and running in no time. Need on-going help with onboarding more crew? No problem!

There's nothing better than hands-on experience. Book a demo or take our 30 day free trial!